Hot off the Press
03/09/2020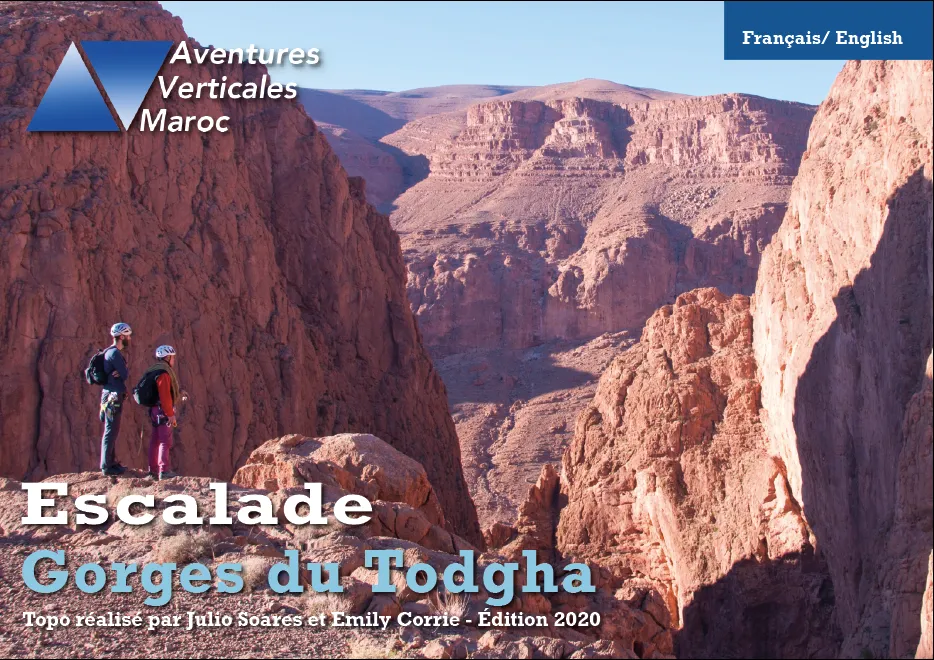 The 2020 guide book is here, and you need to have it!
Over the past few months, we've been out to visit each of the 36 sectors in the gorges. With pen in hand, we scribble notes, climb routes, count bolts, tighten screws and replace equipment. We notice when a bolt has been stolen or damaged so we can come back to change it. We note if a route needs to be modified or more equipment added to make it more safe. We ensure that the grade is accurate.
Then, after months of checking and fixing and building, it's time to create the new guide book. We amass all of our information and photographs and a great love for this place and arrange it all (information, photographs, and love) in this, our 2020 edition of the guide book.
And now the book is complete!
And why should you purchase this book? (Besides the fact that we're proud to offer the most accurate and comprehensive guide book for the area..) Because it's by making and selling this book that we, Aventures Verticales Maroc, can continue to maintain the 475 (and counting) climbing routes in Todgha Gorge so that fellow climbers (you) can continue to enjoy the fabulous climbing here, and locals can continue to make a living hosting you in their guesthouses and restaurants. It's important work, and we love it!
The book is available for purchase from us by email or in our shop, Aventures Verticales Maroc, on the main road in Todgha Gorge.
You can also check out a sample PDF on our website if you're impatient to see our beautiful work ;)